Offer Good Through Saturday, August 24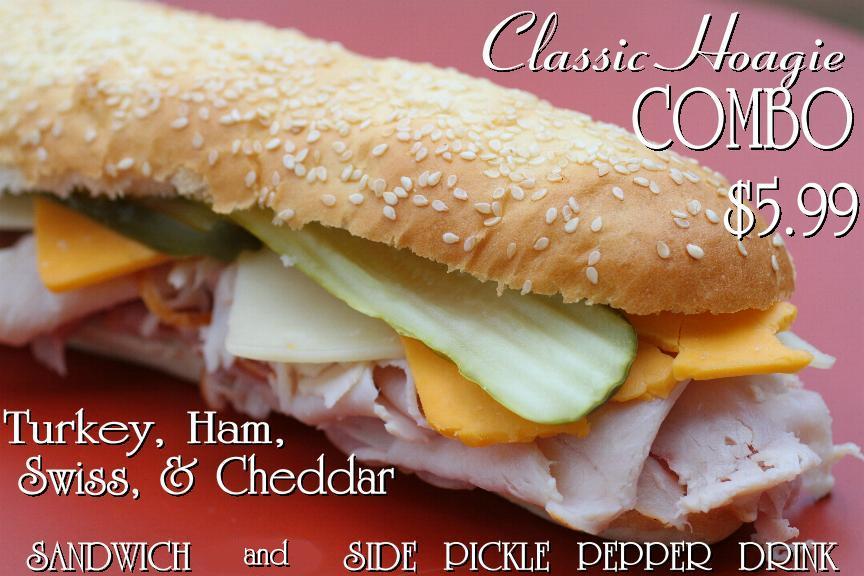 Thinly sliced smoked turkey breast, Black Forest ham, Swiss, Cheddar, sliced deli pickles, deli mustard, and mayo on a freshly baked sesame hoagie roll. Includes choice of side (chips, pasta salad, potato salad, or cole slaw), pickle spear, pepperoncini, and 20 oz drink.
Click Here To Receive The Weekly Coupon By Email!

McEntyre's Bakery
(770) 434-3115