Offer Good Through Saturday, January 30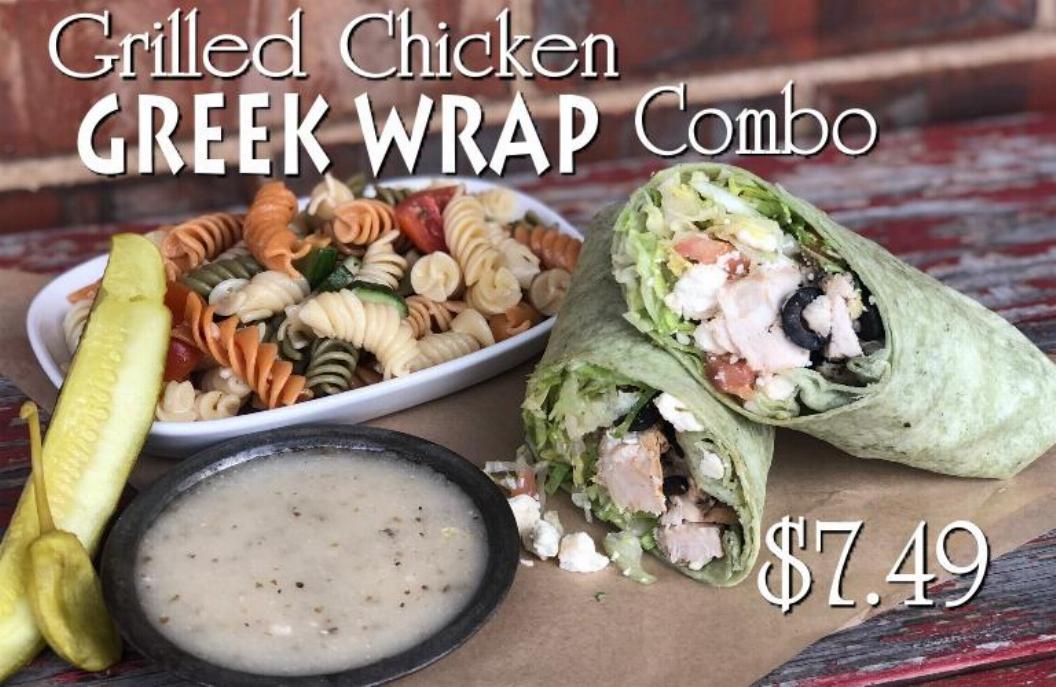 House seasoned grilled chicken breast, feta cheese, iceberg lettuce, diced tomato, cucumber, and black olives on a spinach herb wrap. Served with Greek Dressing (Honey Mustard and Ranch also available), includes choice of side item (chips, pasta salad, potato salad, cole slaw, or homemade chicken vegetable soup), pickle spear, pepperoncini, and 20 oz drink.
Click Here To Receive The Weekly Coupon By Email!

McEntyre's Bakery
(770) 434-3115